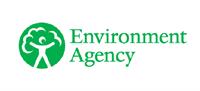 The tool estimates the annual nitrate losses at the base of the soil zone from farm and field scale to identify higher risk fields.
Designed as an easy to use spreadsheet, the it uses information about local soils and climate together with land use and management information provided by the farmer. The calculations and principles are widely accepted, based on research, benchmarked against the FarmSCOPER tool and tested using porous pot measurements of nitrate leaching on 250 fields by Wessex Water. The tool is published along with guidance and research findings, which showed that fields cropped with winter oilseed rape and winter wheat were at greatest risk of nitrate leaching and fields of maize had lowest risk.
Follow the link for further infomation: The nitrate leaching tool - GOV.UK (www.gov.uk)
The Nitrate Leaching Tool (NLT) models N losses that could occur as a direct result of individual farm practices and evaluates a range of leaching measures that farmers can put in place. The NLT helps farmers, their advisors, environmental regulators and water companies to discuss these issues and promotes a collaborative approach for identifying solutions.
---
Further guidance on nutrient management planning and NVZ record keeping requirements can be found at:
Tools - Tried and Tested (nutrientmanagement.org)