Every farm should create a nutrient management plan to calculate crop need, soil nutrient supply and suitable timings and application rates for organic manures and fertilisers. This will ensure digestate, organic manures and manufactured fertilisers can be applied to complement one another to optimise crop uptake and minimise losses.
Case study
Will Oliver runs his family farm in Leicestershire. The farm has 2000 acres of arable land and houses 200,000 bird broiler farm. The farm has also diversified into commercial units, Residential lettings, Livery Yard, Quarry, Fishing Lakes and Glamping.
By looking at the farm as a whole Will has created a sustainable nutrient and manure management plan which will benefit his business financially and reduce the impact on the wider environment.
Understand your soil – Will tests his soils every five years to ensure they keep track of the nutrients currently available. Regular soil testing aids good decision making, by understanding what nutrients already available Will is able to tailor his plan to ensure that only what the crop requires is applied.
Matching crop requirements with the availability of nutrients reduces the risk of leaching and run-off and protects the environment as nutrient loss of nitrogen to water and air, and phosphate to water, is kept to a minimum.
Value of manures – Will has integrated the poultry enterprise with the arable to maximise resources, it has allowed the farm to utilise wheat for poultry feed and poultry manure as fertilizer. Digestate is also brought in from local anaerobic digestor which provides an additional valuable organic source. Will explains the importance of testing the manures and weighing each load:

"We use a weigh bridge to calculate the correct size field heaps, so not manure is ever wasted or cut short. It is an essential tool in our armoury now and needs to be valued." He added, "Keeping a record of what these materials actually are is essential, no two poultry crops are the same, so regular testing is essential. With regular testing, brings knowledge and decision making is far simpler and efficient."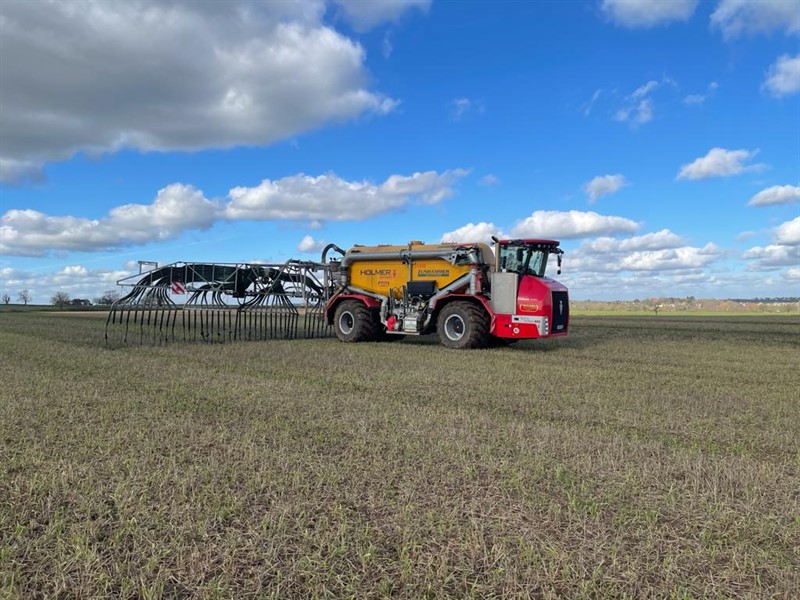 Improved manure management will not only reduce money spent on bagged fertiliser, but the use of manures can increase soil organic matter and improve soil structure for years to come. Reduced fertilizer use and tailored manure application will also potentially reduce the farm's direct and indirect greenhouse gas emissions of nitrous oxide & in levels of diffuse water pollution.
To access our free reosurces to help you with manure and nutrient management visit our tools page here.