By following the regulations for Nitrate Vulnerable Zones (NVZ), not only will farmers avoid penalties for breaches in cross compliance, but the rules help to reduce nitrate losses from fertilisers and manures and thereby improve crop nitrogen use efficiency.
So, what are the rules and how do they affect crop nutrient management and organic manure storage? If you are farming in an NVZ in England, under the Nitrate Pollution Prevention Regulations and cross compliance requirements you need to follow the NVZ rules. This includes taking action to store, plan and apply organic manure and nitrogen fertilisers within specific times, areas and application limits and keep records of this, as summarised below: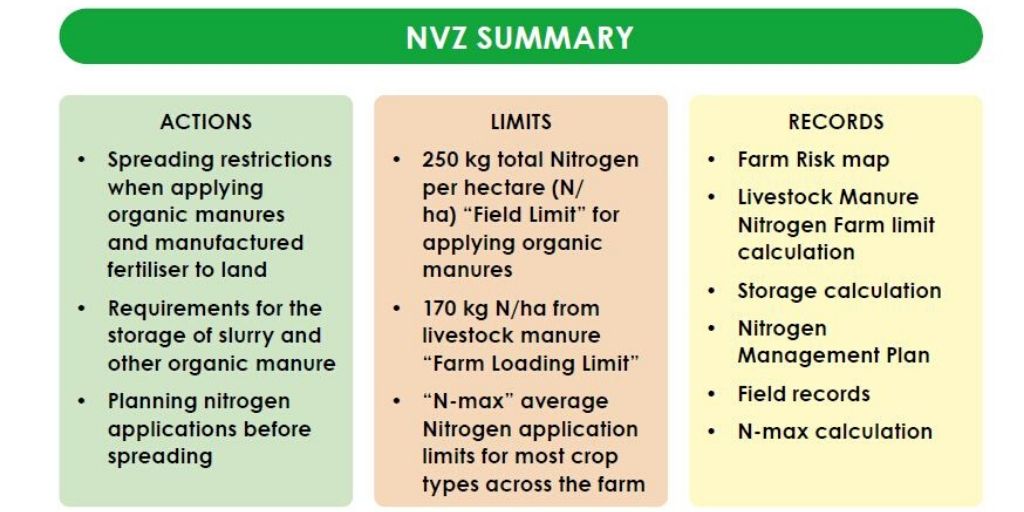 Step-by-step guide to NVZ record keeping
Produced by Catchment Sensitive Farming (CSF) and Wessex Water, the guide is really useful for farmers who need an introduction to NVZ record keeping or farmers who simply need a refresher. You can request a free copy to be sent in the post or you can download an on-line version.
This simplified guide provides a detailed summary of the NVZ rules, what records to keep and how to do the calculations required to meet the NVZ rules under Cross Compliance.
Record keeping is vital to demonstrate compliance with the NVZ rules, this guide aims to support farmers in producing and maintaining the correct records to avoid breaches of the rules. All records must be made available for inspection and kept for at least five years.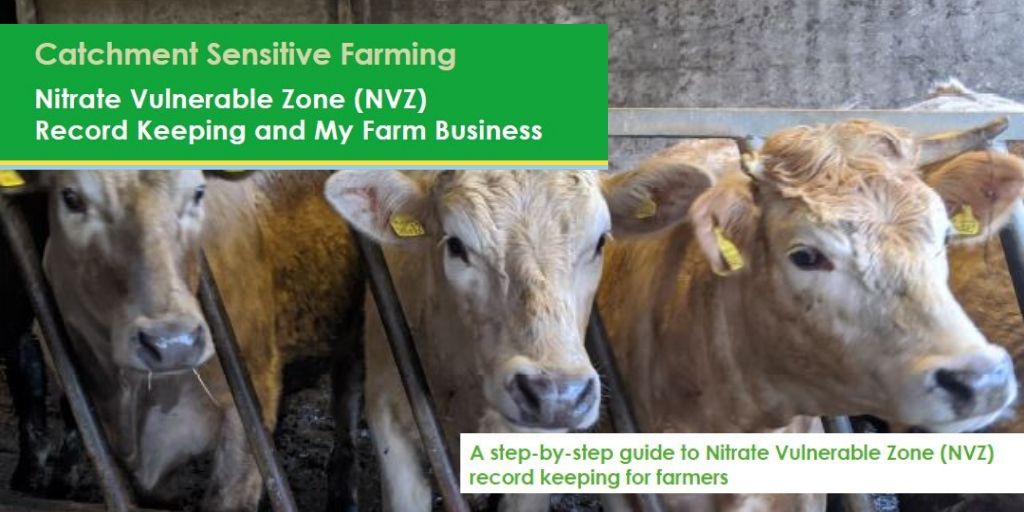 The guide should be read alongside government guidance on NVZs, which is updated annually and can be accessed here.