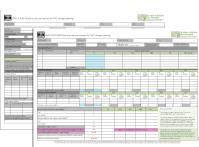 Good nutrient management is one of the keys to farm profitability. Broadly applying nutrients at recommended rates doubles the yield of most crops. Getting things wrong risks yields, profits, the environment and non-compliance with regulations. Statutory rules for nitrogen management apply in NVZs.
Record sheets, that ideally partner the Tried & Tested Nutrient Management Plan, come in formats to suit your preferred methods of working:
The Nutrient Management Plan booklet guides you on how to complete the record sheets, season by season. We also recommend the use of FACTS qualified advisers, most of whom are familiar with our nutrient plan.
To find your nearest FACTS qualified adviser, click here