A fresh look at feeding!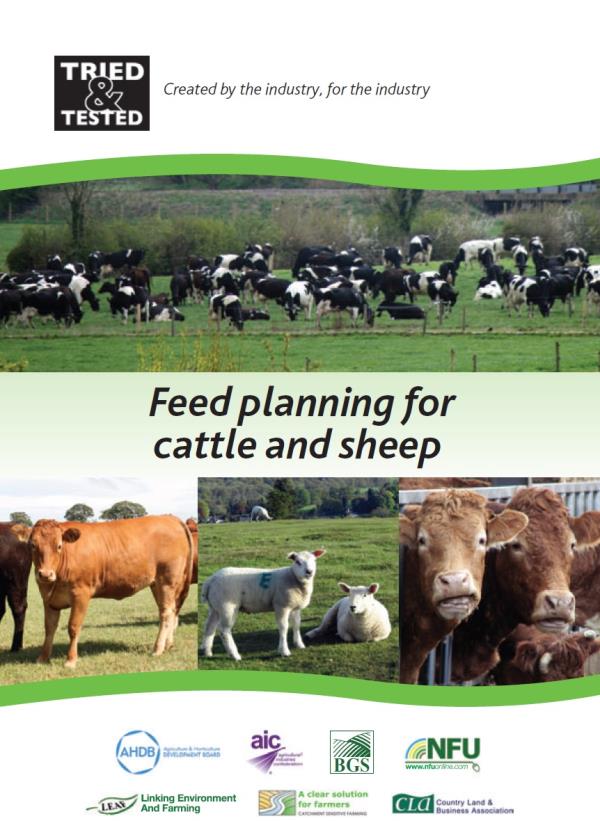 The information provided within this publication will allow ruminant livestock farmers and their advisers to take a fresh look at feed planning, to see how it might be improved. This guide, along with the other Tried & Tested publications, can help farmers fully integrate their use of manure, fertilisers and feeds into a more complete whole-farm nutrient plan.
There is a real win:win to be gained by balancing nutrient input to nutrient use on farm; costs can be reduced and gains made from improving efficiency.
Have a look at what our Tried & Tested LEAF and Red Tractor beef farmer thinks on this short YouTube video.
Feedback from Nick Canning, Ruminant Nutritionist at East Coast Viners Animal Nutrition said, "…this is a brilliant book, and I would like all my of my team to have a copy and for it to be used as part of our training and skill building workshops."
You can request a hardcopy by email or by leaving a voice message calling 02476 858896. Please provide a postal address and the number of copies required when ordering.
You can download a PDF copy by clicking here.